yoga therapy for the individual
In recommending Yoga practices, teachers should always consider an individual's particular circumstances. Just as other activities and practices change in one's life, such as aging, so too Yoga practices need to be adapted as the practitioner changes.
Tirumalai Krishnamacharya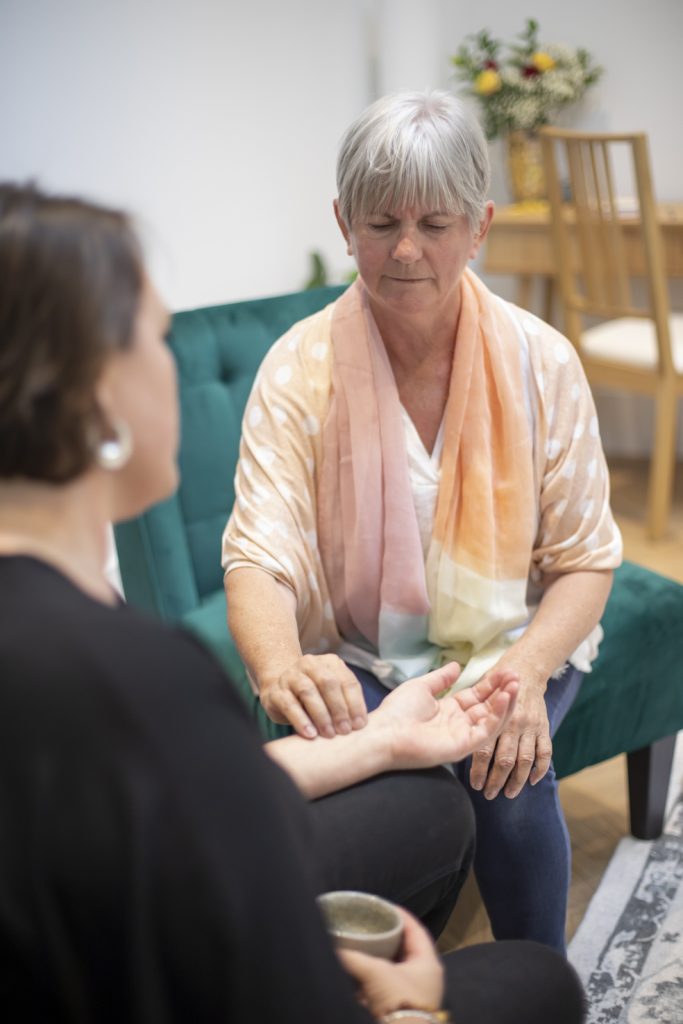 Yoga therapy is an integrative approach to health and well-being specific to the individual and delivered through the age old tradition of student – teacher relationship.
Within this holistic framework the Therapist considers all aspects of a person using the foundations of yoga philosophy to assess mind, body, breath and spirit to map a way forward for the student.
Working therapeutically we  apply of the principles of Yoga such as postures, focused breathing, meditation, visualisation, intention setting and so much more. We work together with purpose, adapting these tools to suit to current and changing needs of a student. 
The aim is to improve a students relationship with their own mental and physical health. 
creating a catalyst for change
We begin at your own unique starting place and work together in a step by step approach to progress towards your goal of health and wellness.
In Yoga Therapy it is important for you, the student, to be an active participant in this process.
At the completion of each session you will receive a personalised, written home practice to assist you and when appropriate you may receive accompanying simple lifestyle recommendations for your consideration and implementation.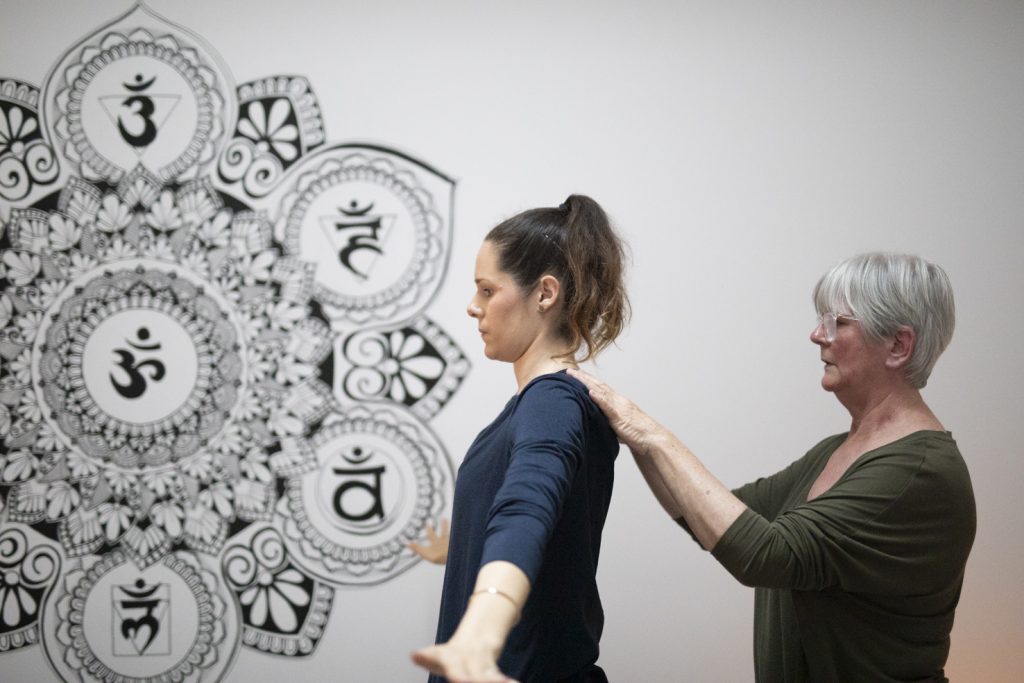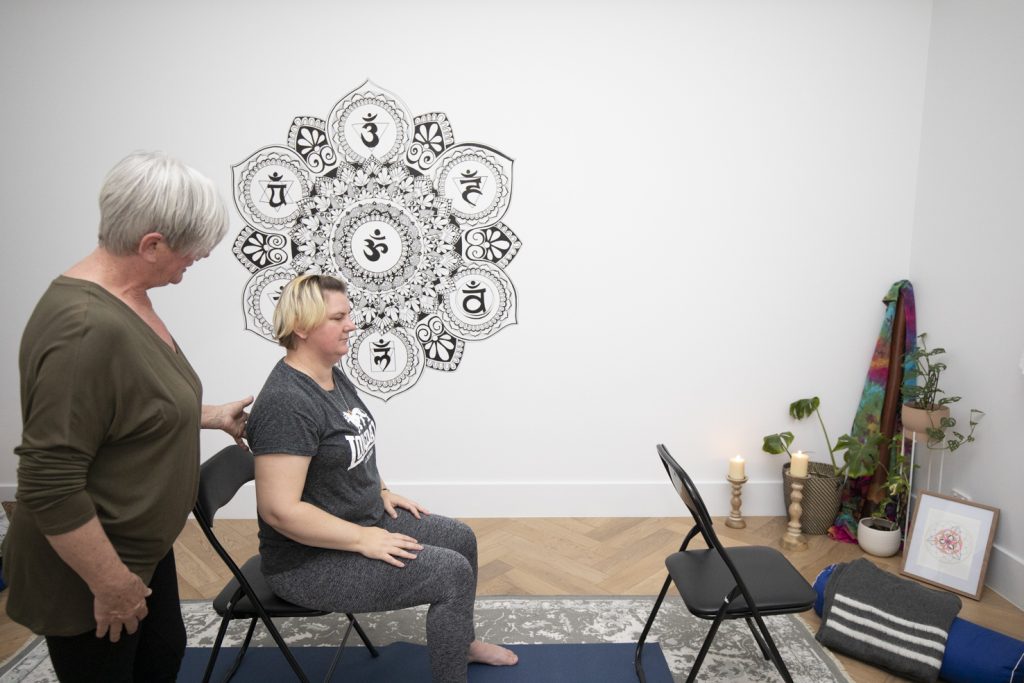 Yoga Therapy may be undertaken as an  independent therapy or used as an adjunct that compliments other healing modalities and the professional allied health practices of the Western model of medicine. 
Research is beginning to highlight the benefits of an appropriately delivered practice of yoga for reducing the symptoms of specific conditions such as arthritis and pain, anxiety and/or depression, low back pain, poor sleep patterns and when used intelligently & with care the ability to reduce the effects of trauma.
Frequently Asked Questions
the individual yoga therapy process
what can i expect?
we start our practice where we are and look towards a certain goal. then we choose the steps that will lead us towards realising that goal and will gradually bring us back to everyday life, but our daily practice does not return us to the exact same place we started. the practice has changed us.
Frequently Asked Questions