I passionate about the benefits of yoga. when practices are designed for the individual student within the context of knowledge, learning, understanding and commitment empowerment follows.
Gifted the name Yvonne by my parents I grew up very much a country girl in rural South Australia, learning the gift of family, friendship and community. Marrying a country boy in my early twenties I settled to raise three daughters in the freedom that country life offered.
Radha is the name gifted by my spiritual teacher Swami Nityananada during my second visit to the ashram Shanti Mandir where he resides in India. This name Radha holds within it many meanings for me and is always guide to remembering on my path.
I spent the majority of my adult life working in the healing profession, firstly for many years within the realms of nursing, and then came, what seemed to be a natural progression into other healing modalities.
Knowing there was something missing in the business of health and wellness I came to understand the benefits found within the many "other" methods of healing, and the intricate weaving of dis-ease of the body, mind, breath and soul and the potential of utilizing the many tools of healing that I have been gifted over the years.
Study over time evolved from Nursing into the Manual Therapies of Massage, Aromatherapy, Bowen Therapy, The Dr. Vodder Method of Manual Lymph Drainage and Decongestive Therapy for Lymphoedema and other conditions, Therapeutic Touch, Reiki, Naturopathy, Western Herbal Medicine, and eventually into the study of Yoga and Ayurvedic Lifestyle practices. This gradual movement has led me from a career in Nursing into registration as a qualified Yoga Therapist… movement that is found within the practice of Yoga itself… . one of gross to subtle. These former studies inform my work as a Yoga Therapist allowing me to offer an integrated approach to health and wellbeing.
I come to this place of teaching with my own felt experience from the practice of yoga, and I am passionate about the gifts that yoga has to offer in this journey of self discovery. I bring with me the many tools that are found within the practice of yoga.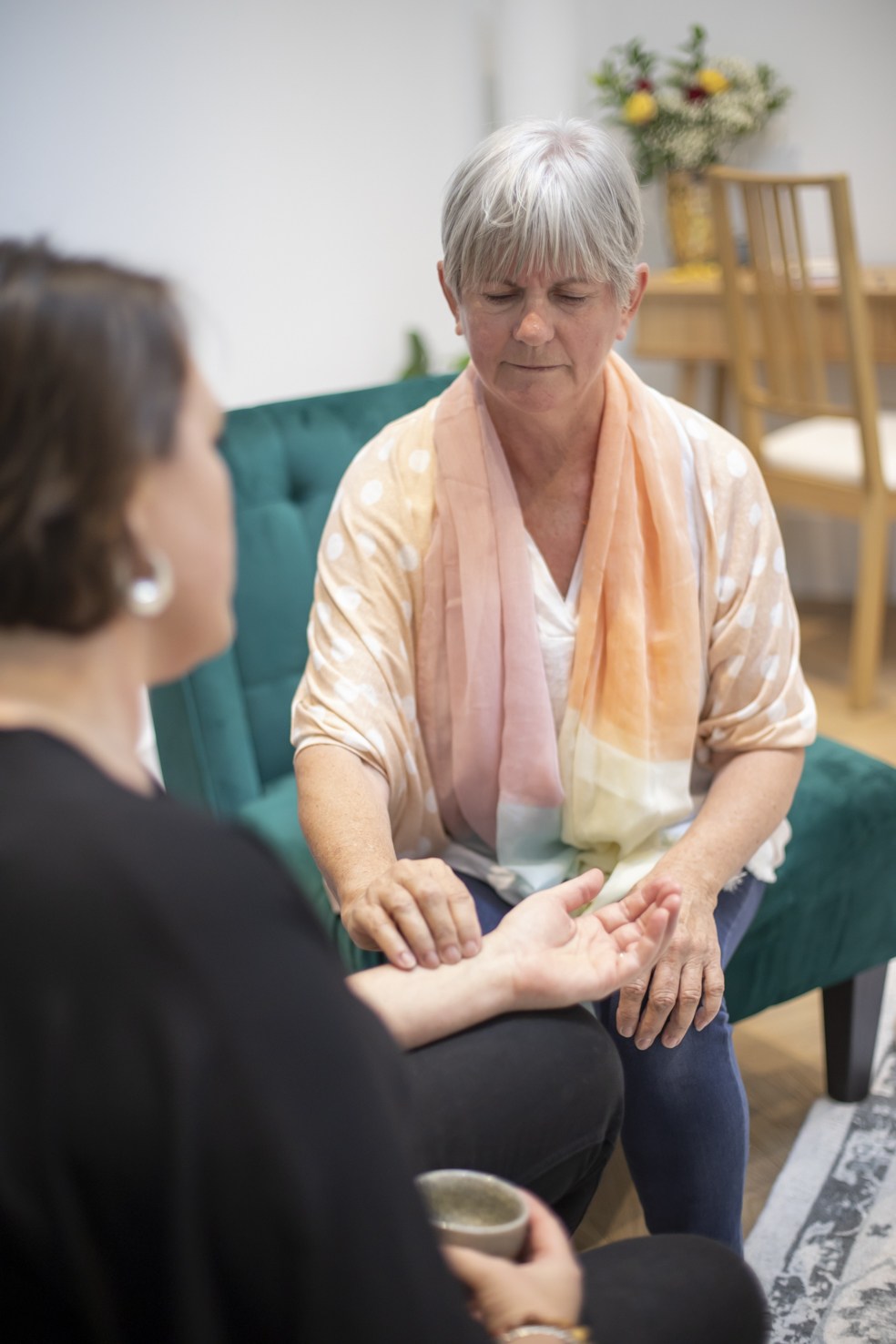 i am here to empower others to understand the meaning that is held within one's own state of being and to gift tools that enhance their own unique process to wellness