linking Body, Breath
& Mind
Health & Wellness through Yoga of the heart
The success of Yoga does not lie in the ability to perform postures but in how it positively changes the way we live our life and our relationships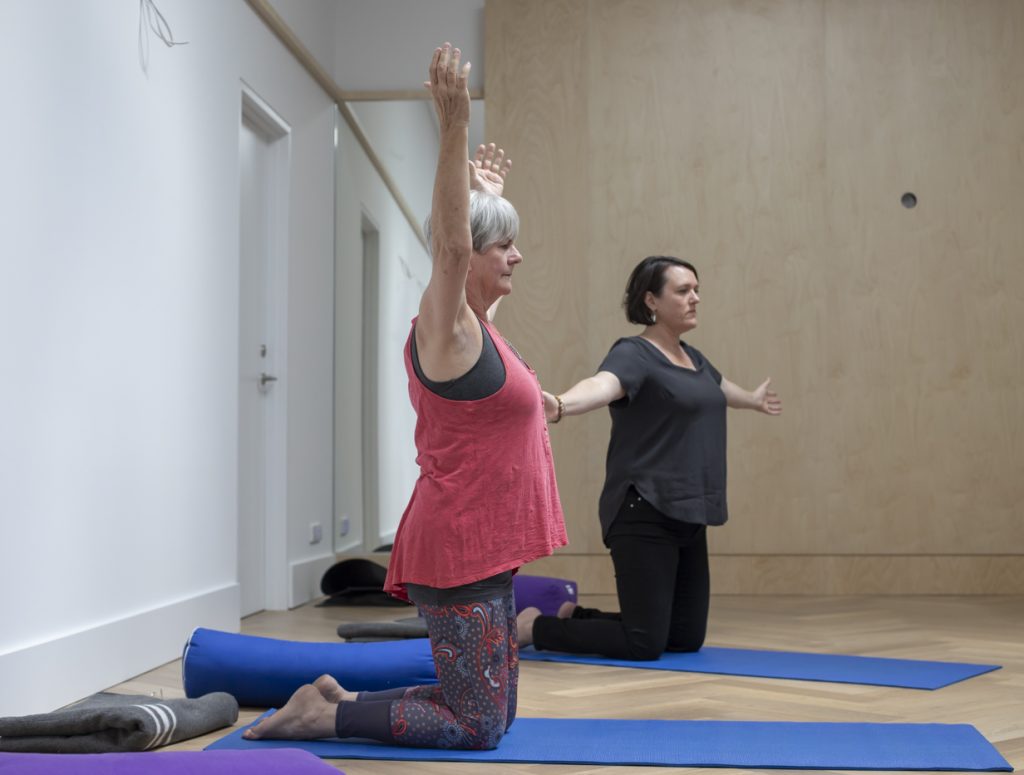 Yoga as a therapy is not only about the asana.
By addressing the uniqueness of you, and adapting the tools of yoga using a therapeutic focus to develop a personalized practice we begin the process of empowering change.
If you wish to be an active participant in your health and well-being we work together to design a practice to take home that is suitable for your current needs, and continues to progress as your circumstances change.
Sessions are designed to link body, breath and mind, one that integrates the elements of yoga into a mindful movement practice.
Radha has taught me so much about myself with her yoga therapy teachings. She programed a personal practice suited just for me to help my body and has helped me to introduce meditation into my life. I would recommend Radha to anybody wishing to find peace with their bodies and calm with their minds."
" I wish to thank you so much for the time with you at your yoga sessions at Lobethal. It has been truly nurturing experience to be held in that space, whilst experiencing the blissful meditation yoga practice with you. I now am inspired to commit to a regular practice and grow through yoga and connection. Namaste"
"Radha Thiel is a Yoga Therapist, who applies the modality holistically to heal and her background as a nurse and naturopath is incredibly reassuring I have spent the past 20 years practising yoga, moving from teacher to teacher, searching for the deeply yogic as opposed to the purely fitness geared, Radha is one such teacher. Her sessions are meditative, calming and centering. Working one on one or in small classes (max 2-3 people) ensures you always feel heard, with the practice tailored to your unique physiology, capacity and wellbeing. Flexibility, movement and calm are all the rewards (my Osteopath, who I have seen for years due to chronic neck issues, say's my back is the best she has seen it. In her words '... whatever you are doing, keep doing it!'). This very own practice to take home and do wherever you are located, wherever you are at, is an absolute bonus."
we start our practice where we are and look toward a certain goal. then we choose the steps that will lead us toward realising that goal and will gradually bring us back to everyday life, but our daily practice does not return us to the exact same place we started. the practice has changed us